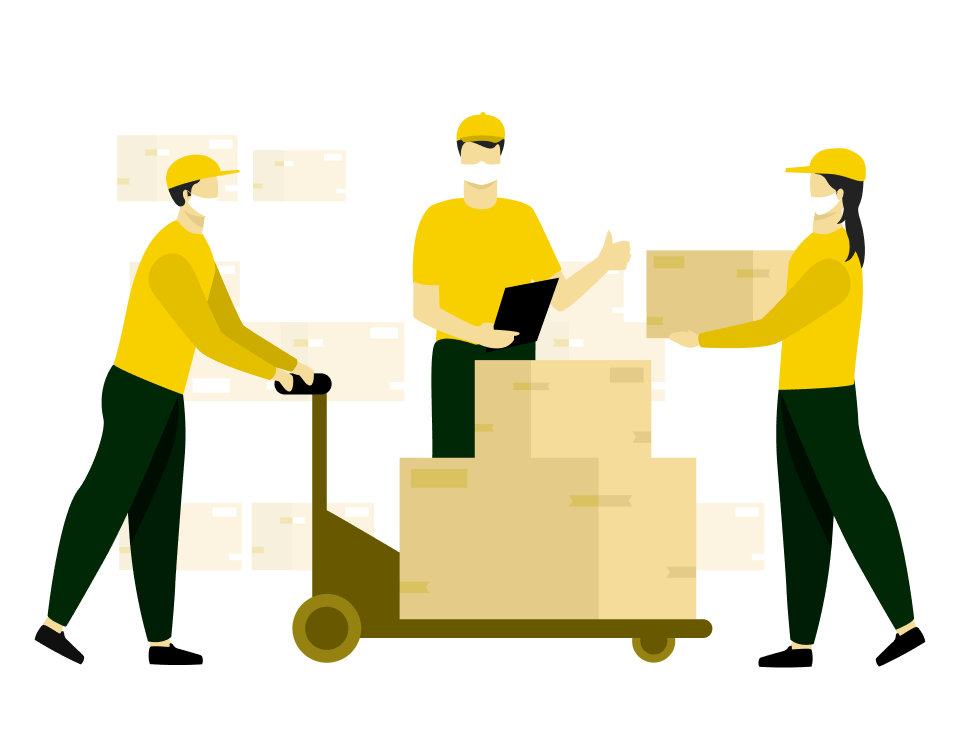 Warehouse partner
Pick, pack and sort orders placed by our customers
Come bring orders to life
Earn more with a job in our warehouse
Join India's most loved grocery shopping platform
Become a warehouse partner and get best in class pay, plus benefits like nutritious meals, transportation facility, provident fund – in addition to salary, medical insurance coverage and 14 days paid leaves for Covid

Working in the Blinkit warehouse is a great opportunity in these times. We take safety precautions seriously, get transportation services and also make a good salary every month

We can choose our shift, get training on safety protocols because of COVID, maintain distance and hygiene and have temperature checks everyday for the last one year. Also, the money is good

Ever since I have joined Blinkit, I make good money and I can only see my progress in life. I am happy
Frequently asked questions
Are there any specific requirements to become a Blinkit warehouse partner?
Yes, here's a quick list for your reference:
you must be at least 18 years old

minimum education qualification – 10

th

pass certificate

basic English reading/writing skills

copy of Aadhaar card & PAN card 

valid bank account
What are the benefits of working in a Blinkit warehouse?
In addition to earning upto ₹25000 per month, you also get one nutritious meal per shift, medical insurance coverage, plus Provident Fund in addition to the salary. We also offer 14 days paid leave for Covid
What is the duration of the work-shifts?
We operate through two work shifts, day and night, each of which has a 9-hour work duration
Is there any special bonus for working in the night shift?
Yes, we do offer an additional night allowance to the employees working in the night shift
Are there any other incentives included apart from the salary?
Yes, we offer a range of incentives based on various factors like performance, attendance, etc. We can share more information on this at the time of your interview
Is there any on-the-job training involved?
Yes, once you join us, you will be enlisted for an in-house training program depending upon the process (Inbound, Inventory or Outbound) and the role that you have been selected for
Do we receive any documentation at the time of joining?
Yes, you will receive an appointment letter at the time of your joining
What is the mode of payment?
Your salary will be transferred directly into your bank account on a monthly basis