background
Founded in December 2013, Blinkit is leading the charge in transforming India's vast unorganised grocery landscape through cutting-edge technology and innovation. We believe every Indian deserves the opportunity to continually improve their life – a process that often begins at home. As part of our mission of helping consumers make healthier, better choices when buying everyday products, we make a wide range of high-quality grocery and household products available right at their doorsteps within minutes.

Built on a proprietary technology stack, the Blinkit platform serves as a convergence of consumers looking for everyday essentials, partner stores who serve their needs efficiently, and manufacturers looking for a channel to reach a nation of consumers. While our technology caters to the burgeoning population of urban India, it is ready and poised to serve the next 100+ million Indians who are yet to start shopping online
Read about how we work and how we lead
from our newsroom
Explore our blog to get updates on what we're up to at Blinkit
key leadership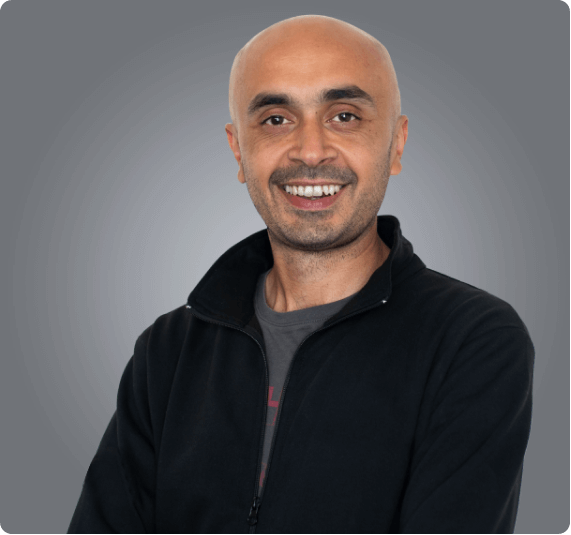 He is the Founder and Chief Executive Officer of Blinkit and sets the vision and leads product development, along with overseeing strategy. 
Prior to founding Blinkit, Albinder worked as the Head of International Expansion at Zomato, where he was responsible for the company's global expansion mandate.
In 2013, Albinder, along with Saurabh, founded Blinkit. He graduated with a Bachelor of Technology degree in Civil Engineering from IIT Delhi, followed by an MBA from Columbia University, New York.
He is always seen juggling a few books, enjoys playing basketball, listening to French music and eating meals prepared by his mother.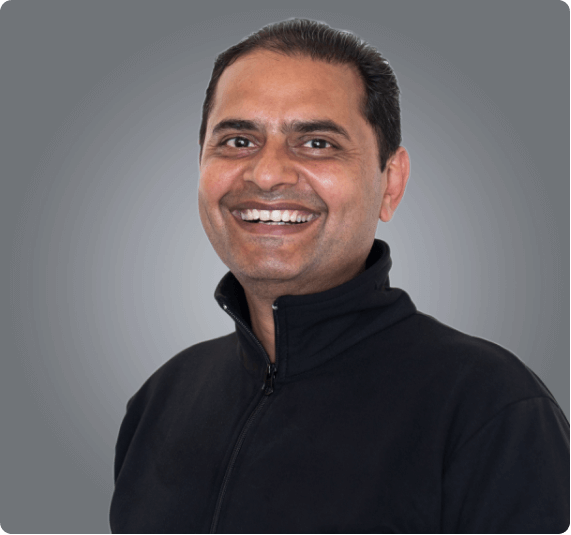 He is the Chief Financial Officer at Blinkit, and is responsible for setting the financial strategy for the company. He oversees the Finance, Legal and Corporate functions, and plays a key role in crucial investment and monetary decisions at the company
Prior to joining Blinkit, Amit was the Head of Finance for Wipro DO&P, a $1 Bn Wipro company where he held several positions and played an important role in P&L ownership, M&A integration, Finance and Business transformation. Amit is an alumnus of SRCC, a qualified Chartered Accountant, and certified Accountant from Denver, CO
Amit is a table tennis champ, who would like to be eating boiled vegetables and salads, but he just can't resist delicious food!
frequently asked questions
when and why was Blinkit founded?
In December 2013, Saurabh Kumar, along with Albinder Dhindsa, founded Blinkit with the vision to build technology that can transform India's vast unorganized grocery ecosystem.  Built on proprietary technology stack, the Blinkit platform serves as a convergence of consumers looking for everyday essentials, partner stores who serve their needs efficiently, partners who deliver, and manufacturers looking for a channel to reach a nation of consumers
who are the investors in Blinkit and how much funding has Blinkit received?
The company has raised US$~630mn so far
Investors in Blinkit include Softbank Vision Fund, Tiger, Sequoia, Apoletto Asia, KTB Network, Abhi Dhabi Capital Group and Zomato
who does the Blinkit board of directors include?
The Blinkit board of directors includes Vikas Parekh (Softbank), Manoj Kumar Kohli (Softbank), Abheek Anand (Sequoia), Albinder Singh Dhindsa (Blinkit) and Saurabh Kumar (Blinkit)
how many cities in India does Blinkit operate in?
Blinkit currently operates in Agra, Ahmedabad, Allahabad, Bengaluru, Chandigarh, Chennai, Delhi, Durgapur, Faridabad, Guwahati, HR-NCR, Hyderabad, Jaipur, Kanpur, Kolkata, Lucknow, Mathura, Meerut, Mohali, Moradabad, Mumbai, Panipat, Pune, Sonipat, UP-NCR, Vadodara