Unwavering accountability
When you pick a problem statement, ensuring the outcome (not just the output) is your responsibility. The buck always stops at you.
Ruthless prioritization
You are effortlessly able to prioritise between the urgent and the important. Are passionate about everything you work on, without getting attached to your projects/ tasks.
Intellectual honesty
You are self-aware and are not afraid of being vulnerable with others. When you hit personal ceilings, you quickly seek help and build new perspectives.
High integrity
You are known for your authenticity and transparency. You quickly become aware of your personal biases and work to offset them.
Albinder Dhindsa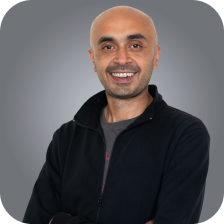 Third edition - December, 2021